Medium Roast | Tadgola • Coconut Malai • Peach • cocoa
Regular price
Sale price
Rs. 500.00
Unit price
per
Sale
Sold out
THE NEW BLUE | KUTTINKHAN LOWER ESTATE
Introducing the Washed Arabica A-3 Lot from Kuttinkhan – a coffee that promises a delightful fusion of fruity and floral notes, harmoniously balanced with a touch of sweetness and nuttiness. 
Imagine the luscious creaminess and sweetness akin to Tadgola (Ice Apple) or the rich, velvety malai of freshly cracked coconut. The coffee's natural acidity, reminiscent of a succulent peach, is complemented by subtle hints of cocoa, providing a delightful nutty undertone that rounds out the flavor profile. This coffee is a true embodiment of balance and taste. This exquisite brew is your ideal daily companion and the perfect morning energizer.
The journey of this exceptional coffee begins in the 'Fire Block'. This area earned its name due to the fiery summers when forest fires would sweep through. The 'Fire Block' is a picturesque wilderness, defined by dense jungle trees casting ample shade over steep slopes, creating a sanctuary for an array of wildlife, including Bison and deer.
The coffee in this block predominantly consists of Arabica Selection 7, with additional plant varietals such as Selection 5 and Selection 9. Each coffee cherry is handpicked with utmost care, selecting only the ripest, reddest cherries. Following this, an in-fruit fermentation process within air-tight bags takes place. The coffee is then pulped and left to steep overnight in a tank. To preserve its unique character, tarpaulins are thoughtfully employed for drying the coffee, ensuring that it stays above the ground.
The result is a meticulously nurtured 14-day drying period, extending as much as possible to safeguard the coffee from the harsh afternoon sun. The Washed Arabica A-3 Lot is the epitome of balanced, high-quality coffee, inviting you to relish the essence of nature with every sip. Experience coffee perfection with Kuttinkhan – a true coffee lover's paradise.
| | |
| --- | --- |
| Flavour Notes* | Tadgola • Coconut Malai • Peach • cocoa |
| Location | Chikmagalur |
| Process | Washed |
| Roast Level | Medium |
| Altitude | 3400 - 4150ft |
| Suggested equipment** | Pour Over, Aero Press, French Press, Cold Brew |
* Flavour Notes are references to how the coffee may taste like. Nothing was added to the coffee. 
** These are suggested equipments, You can use any equipment to brew this coffee.
***No added sugar, honey, fruit, flavour, chicory, or preservatives.
Tulum ® -  Specialty Coffee Roasters
View full details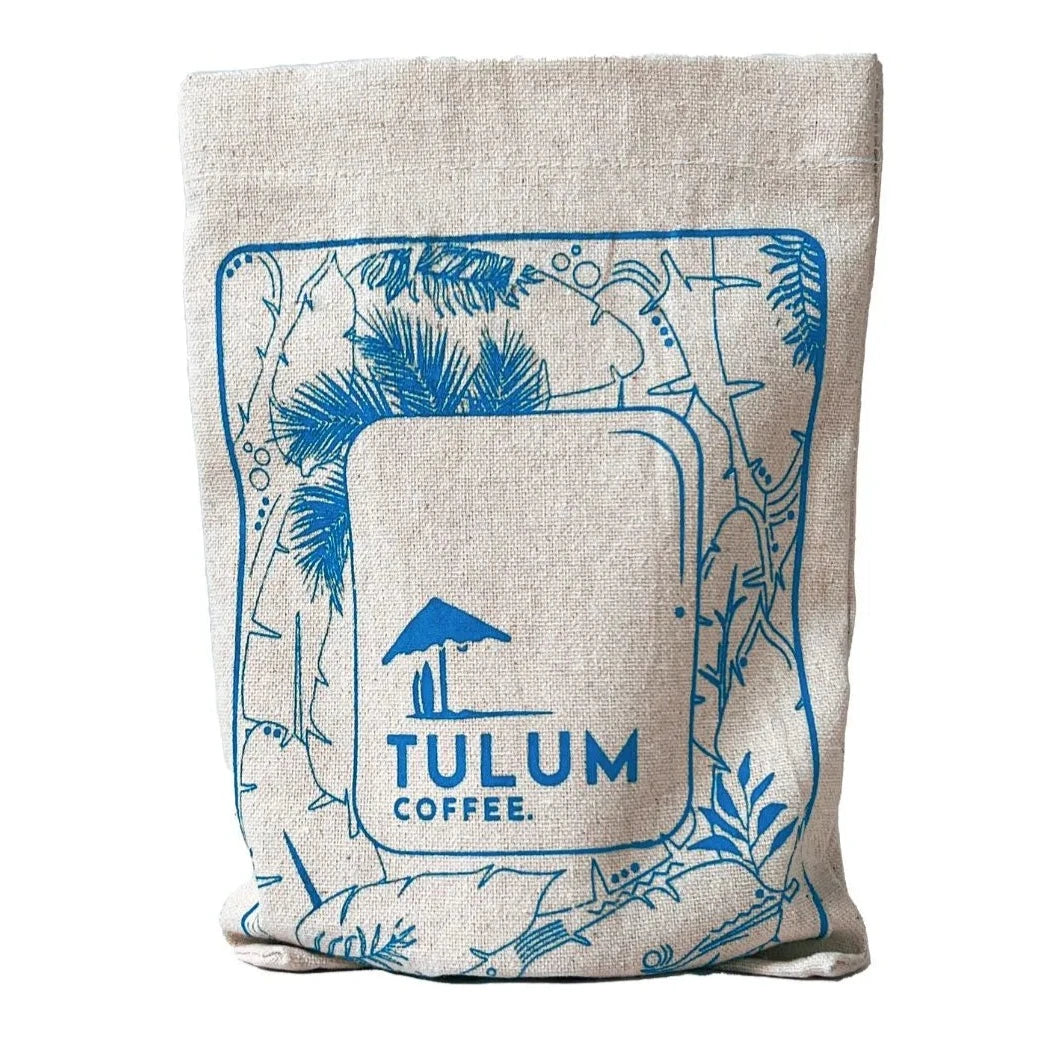 Freshly Roasted • Freshly Ground • Single Origin • Indian Origin • Ethically Sourced • Not Instant Coffee • Reusable Packaging • 100% Arabica • Freshly Roasted • Freshly Ground • Single Origin • Indian Origin • Ethically Sourced • Not Instant Coffee • Reusable Packaging • 100% Arabica •
Collapsible content
About the estate

The history of Kuttinkhan Estate is rich and spans three generations. Originally owned by the British Crawford family, the Rebello family purchased it in 1957 as they sought to move away from the declining clay tile manufacturing industry in Mangalore. From 1957 to 1984, Joseph M.J Rebello and his brothers managed the estate. In 1984, a family partition resulted in the birth of Kuttinkhan Lower Estate, with Dr. Subir Rebello taking over its management for the past 39 years. Mayuk Rebello joined the estate in early 2021 with a vision to continue the legacy.

Kuttinkhan Estate is nestled amid lush rainforests near Chikmagalur, bordering the Muthodi/Badra Forest Reserve. The name 'Kuttinkhan' translates to 'Dark/Mean/Difficult Forest' due to its challenging, wildlife-rich terrain when it was first established.

The estate primarily cultivates Arabica Coffee but also grows Robusta Coffee, Pepper, and Arecanut, thanks to its varying elevation between 2700ft. and 4100ft.

Kuttinkhan's unique location, surrounded by two forests, the Muthodi Forest Reserve and the Masagali Forest Reserve, provides a habitat for diverse flora and fauna. Native trees to the Western Ghats, such as Atti, Basiri, Soapnut, and Teak, can be found on the estate. As for wildlife, it hosts Bison, various types of deer, Sambar, Wild-boar, Giant-Malabar Squirrels, Monkeys, and occasionally, more elusive species like Elephants, Tigers, Leopards, in addition to birds and snakes native to the region.
Quickly Buy Sampler Boxes
Regular price

Sale price

Rs. 150.00

Unit price

per

Regular price

Rs. 750.00

Sale price

Rs. 750.00

Unit price

per

Regular price

Rs. 510.00

Sale price

Rs. 510.00

Unit price

per
More info!
Shipping & Tracking

We offer free Pan-India shipping with fast delivery times on orders over ₹700. All orders will be dispatched within 24-48 hours and will typically arrive within 2-5 days, depending on your Pincode.

After your order is packed, you will receive tracking details via email and Whatsapp so you can easily follow your package's journey. Enjoy the convenience of fast shipping!
Brew Guides
Different Grind Sizes

On a scale of 1 to 10 (1 being the finest)

•Fine grind [1-2](Espresso, Moka Pot): This grind is finer than table salt and is used for espresso.

•Medium-fine grind [3-4] (South Indian Filter Coffee): This grind is used for stovetop espresso makers.

•Medium grind [5-8](AeroPress, Chemex Drip, Pourover): This grind is slightly coarser than table salt and is used for filter drip coffee makers.

•coarse grind (French press)[9]: This grind is slightly coarser than sugar and is used for French press coffee makers.

•Coarse grind (Cold brew) [10]: This grind is slightly coarser than coarse sea salt and is used for cold-brew coffee makers.
Storage Instructions

Keep your coffee beans in an air-tight container. The container should be made of a material that is not prone to moisture.
Keep your coffee beans in the original packaging you received, since it is food safe, and resistant to moisture, and you can remove the air from the bag once you close the bag.
Store your beans in a cool, dry place. Avoid storing them in areas that are exposed to direct sunlight or humidity.
Whole beans are more resilient to flavor change than ground coffee, so it is best to store them in whole-bean form.
Try to buy coffee in small quantities that you are likely to consume within a few weeks. This will help to ensure that the beans remain as fresh as possible.
Try to avoid storing coffee beans in the fridge or freezer. This can cause the beans to absorb moisture and degrade in quality.
About our Coffees

We are proud to offer ethically sourced coffees from multiple farms all across India.

We work hard to ensure that all of our coffees are sustainably and responsibly sourced, and that the farmers who produce them are treated fairly.

Our coffees are of the highest quality and are sure to provide you with a unique and flavorful cup of coffee every time.